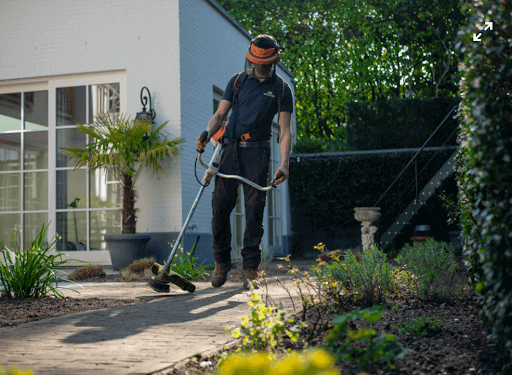 String trimmers — also commonly referred to as line trimmers, weed whackers, and weed eaters — excel in getting into places lawn mowers simply fail to reach. It's the perfect piece of equipment if you want to keep the edges of your garden or walkway tidy and precision-perfect, as well as manicure around fence poles and tree trunks.
String trimmers are great at tackling overgrown grass and tall weeds, something that most regular lawn mowers are not very good at. So, if you're currently rummaging the net for walk behind string trimmer reviews or are just on the prowl for a tool that will give your planting areas and hardscape a polished look, you're welcome to make the most of the below tips on choosing the best line trimmer.
Yes, Power Source Matters
As you're probably aware, string trimmers can be powered by a power cord, battery, or gasoline. If you opt for a high-quality piece of equipment, it will cut well irrespective of the power source in use. Now, let's dive deeper into the topic of string trimmer types based on their power sources.
Power Cord. Corded electric weed whackers are the budget-friendliest on the scene. And they are powerful enough to manage average lawns. The only drawback is that in many cases, the tangle-prone cord restricts the overall convenience of these tools.
Battery. In the majority of situations, a cordless electric line trimmer is more than enough to manage an average yard. The one minor drawback here is that you're probably going to need to buy an extra battery, just in case the tool runs out of power right in the middle of a job.
Gas. For a large yard where extended runtime is required, gas-powered line trimmers are your best bet. They're brilliant at cutting thick, strong weeds. Naturally, these types of weed eaters are always on the expensive side.
With that said, the choice of the right string trimmer power source for your needs depends on the size and arrangement of your yard. If your yard is about a ¼ acre, then go for a corded electric string trimmer. If your yard is about a ½ acre, a good battery-powered weed whacker might be your best bet.
Questions to Ask Yourself Before Buying a String Trimmer
A solid string trimmer makes taking care of your lawn a lot easier, eliminating the need to edge the area manually. Whether you know the ropes about string trimming or have just begun delving into the issue, learning how to pick the right tool for the job is paramount. And it's not that hard, even with all the overwhelming number of offers on the market. Just take a closer look at your landscape and ask yourself some fundamental questions. Find them below, along with expert-approved answers.
Is my yard big or small?
If you have a small yard, then an electric corded or battery-powered weed whacker will be right up your street. Bear in mind that battery-powered trimmers can tackle large jobs, just make sure you purchase an additional battery for that purpose. Need a string trimmer for a large yard? Then opt for a tool with enough runtime to deal with the necessary chores in one go. With that said, if you're looking for the best string trimmer for the average yard, opt for a reliable battery-powered model. For larger properties, gas-powered weed whackers are the best choice. They are rather heavy and high-maintenance, but they work brilliantly for a yard of any size.
What exactly am I planning to trim?
Analyze the types of obstacles you want your string trimmer to deal with. If you're planning to spruce up basic greenery around your home, a corded electric string trimmer will suffice (it's among the most affordable types of weed whackers, by the way). However, if you intend to tackle large gardening projects, opting for a battery- or gas-powered trimmer is a smart choice.
Do I have many areas to edge?
Any weed eater is capable of cutting sharp edges along hardscape or planting beds (tilting the tool is needed to cope with these tasks). You should know that some of the most recent models come with heads that flip to form a rolling lawn edger. As a result, you don't have to be an expert to complete your trimming missions at all. Therefore, if you have lots of edge-needy areas, considering a piece of equipment with an integrated edger would be wise.
Other Factors to Take Into Account
The average cost of a good string trimmer is about $300, but depending on the quality and set of features, the price can go up as high as $1,000. In many cases, battery-powered weed eaters come without batteries (which are quite pricey). Therefore, focus on double-checking this issue prior to making a purchase. All in all, when it comes to the price factor, finding a piece of equipment that suits your needs and your budget is more than possible.
Below, you'll find some other parameters to consider when shopping for a string trimmer:
weight: opt for a non-heavy, easily maneuverable tool;
noise levels: gas-powered weed whackers are the loudest, while corded electric and battery-powered are the quietest. Still, even with quieter models, using ear protection during operation is the best (read as the safest) approach;
solid balance: opt for ergonomic models with customizable length shafts, so you can change the size to suit your height best.
low vibration: opt for models with vibration-control features, for they won't leave your hands numb once you're done trimming.
safety functions: focus on models with shields over the string to ward off debris from flying around and hitting you.
Trimming to the Chase
As you've probably already concluded, finding the right string trimmer is fairly easy if you know your needs — and your weeds. Now that you've familiarized yourself with the main aspects to consider before purchasing the best weed whacker for your needs, you're more than ready to take further steps to buying the right piece of equipment for you. Leave a reply in the comment section below if you've already purchased a string trimmer. Share your thoughts on the tool with your fellow readers and get the discussion going.