Any one of us dreams of a comfortable accommodation. Every evening we want to go back not just in space, surrounded by four walls, but in the place where you can relax after work, spend time with your loved ones, and even to work another hour in the home office. No matter how rich or big our house, we want it to be special, unique and reflection of our personality.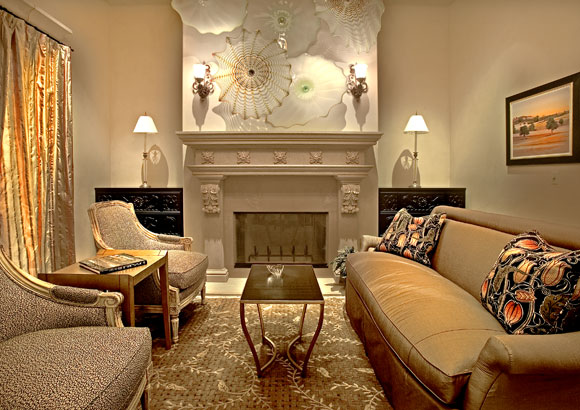 Not every person can create comfort in the house, so not every interior has relaxing atmosphere: casual clothes and accessories, incorrect placement of furniture, boring drapes, bare walls – all of this cause irritation and boredom. As soon as we begin to sense it, we want to change something, but future costs, even bigger discomfort associated with future repairs, lack of ideas makes postpones the implementation of such impulse indefinitely. If the time to radical changes at home has not come yet, you can try to update it inexpensive but effective methods. Try! And you will achieve the desired result.
1. Change the existing order of things, rearrange furniture. Discard the usual manner of arranging the furniture – in a row along the walls, some pieces of furniture could be put in the middle of the room! These could be a sofa, a couple of chairs and a coffee table. If you have a fairly large room, you can easily divide it with the help of a folding screen or shelf. Thus creating a cozy nook for a family rest and socializing, you also get an additional area for dining or the workspace and in the case of the studio – a comfortable and safe place to sleep.
2. You have a small apartment and you've always wanted to make it look a little bigger? Use a mirrors for visual lightening and enlarging the space. You can use a large mirror panels by placing them off the floor to the ceiling. With this easy method, room immediately becomes lighter and more spacious, appears illusion of extra space.
3. Do not be afraid to use, even in small rooms, large items such as floor vase, sculpture, large houseplant. Such items with an original design, unusual texture, pattern, will certainly change and diversify the interior of your home, it will revive the atmosphere.
4. Discard the old unused things that spoil the look of the room. They are only creating mess. Remove the extra things, and you will immediately notice the difference, you'll see how much the room will be cleaner, nicer and more spacious.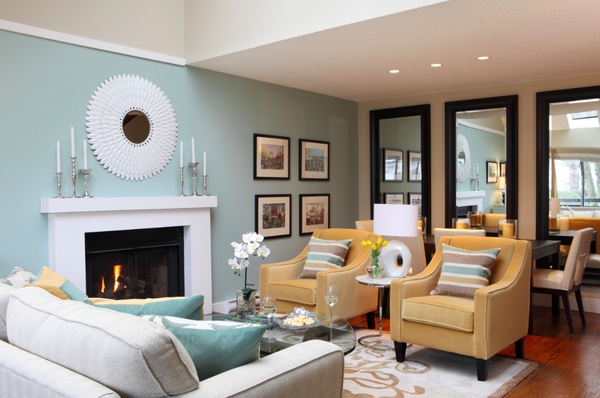 5. Your windows are worthy of attention. Windows – are the main source of light and air. Neat, clean window frames and sills, as well as beautiful and bright curtains can change your windows beyond recognition.
6. Do not be afraid of bright colors in the interior. Create a brilliant mood, by using interesting color schemes. One room can be painted in different colors, not all of the walls should be beige, green or yellow. Want experiments – then paste over one of the walls with wallpaper, and leave all of the rest to be painted or draw on them something. Or use wallpaper-companion.
7. Photos on the wall. This traditional solution will transform the most boring corner of your home.
Select one of the walls in the room and hang it on a lot of photos or images. This gallery can look very impressive, especially if you are not afraid to use color frame or handmade frames.
There are a few tips on what you should avoid when upgrading the interior:
outdated things. not rare, but outdated, which you do not use for a long time, but it is a pity to throw them away;
scattered, worthless, old things in the hallway. Crossing the threshold of the house, no one wants to see the old slippers, a bunch of clothes and umbrellas on the hanger
cluttering with furniture. It is important to be able to move freely around the house, not being afraid to break something, or get hurt.
Your home should bring you joy, peace, tranquility. Create your own style, using our advices.