Indoor
Today, design experts from around the world offer to set up country houses in ecological style.Walls may not be aligned perfectly, concrete in some places can be left open, you can leave exposed wiring, use a lot of self-made, not purchased parts and components which accenting individuality of the house.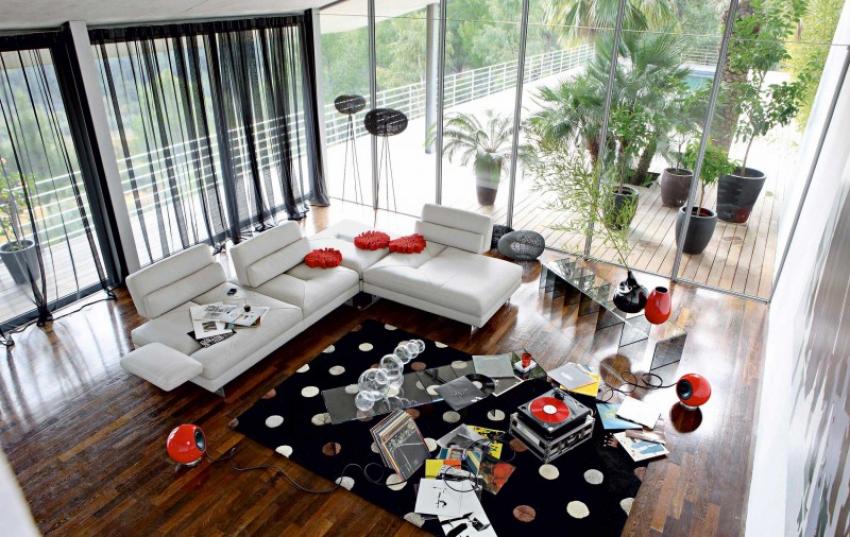 Built-in furniture will look fine: table, bar, lockers. As a decor may be, brought from travel souvenirs, African masks, antiques and even a bicycle hanged on the wall.Eco-style ideal for those who love the creative freedom: there are no strict rules. In eco-style the forest theme is very popular. Images of trees, branches and logs, inlay with bark, natural wood – all this can clearly identify the natural orientation of the interior.

Outdoor

Paving is the foundation for a good outdoor room. It sets the theme for the whole space and can determine the look, feel, color palette and much more. Colored concrete pavers can completely transform the look and feel of any space. Adbri Masonry's pavers are available in a range of shapes, sizes, colors and prices to help create the outdoor family room of your dreams. The opportunities with paving are endless and can create a big impact in a small area.
Not only will a feature fireplace make a huge statement in the outdoor family room, it also ensures you can make the most of the space by using it all year round. Gathering the family around the fireplace is the perfect way to spend the cooler winter nights. A fireplace will add warmth and ambience to the outdoor room as well as creating a focal point thanks to its large scale presence. If you're on a budget, try Miniwall blocks for a fire pit project. They don't use any glue and are concrete making them great for enclosing fire pits.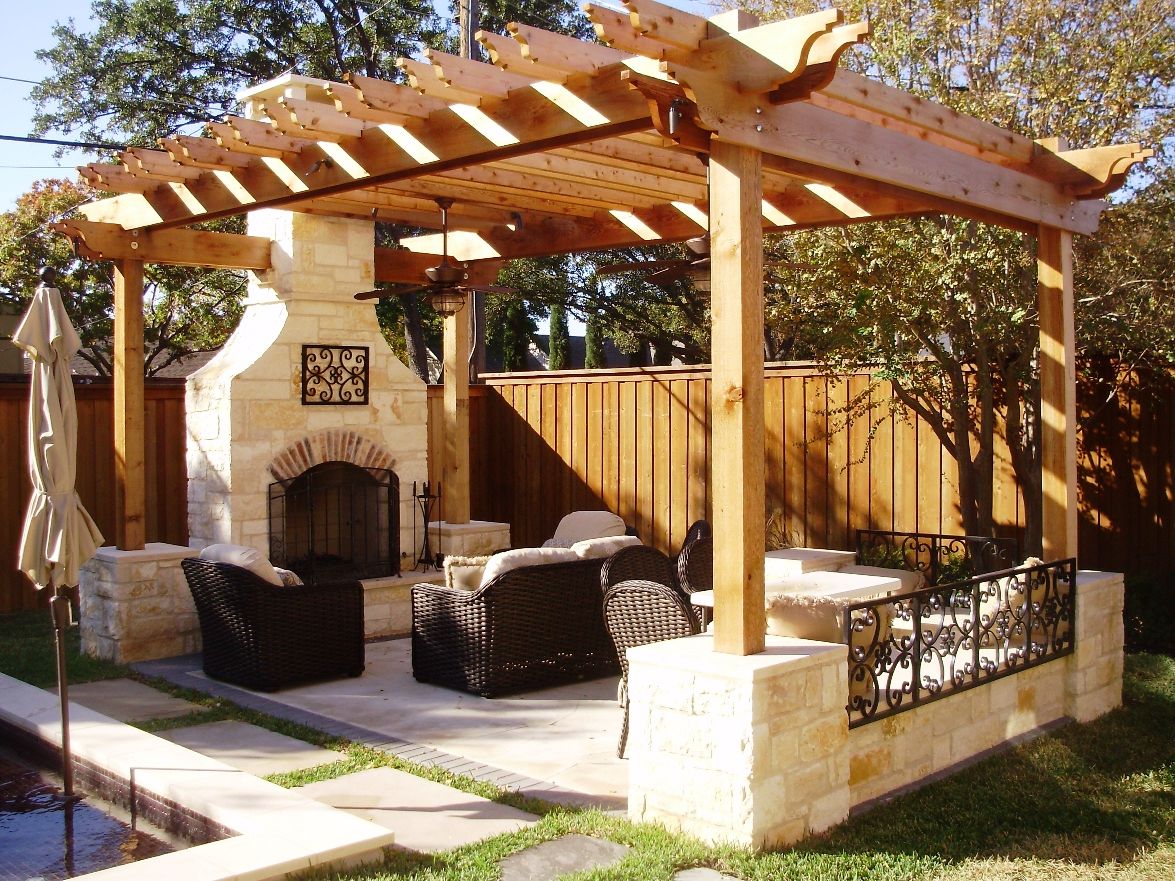 Introducing a water feature to the outdoor room can enhance the aesthetic appeal of your space. There are some fantastic water feature options on the market today. Water features can also serve a functional purpose such as blocking out noise from traffic or neighbors and add a peaceful ambiance to the garden. A stone feature wall will add some texture and make a water feature pop making the greatest impact.
Choosing the right furniture is imperative to maximize time spent in the outdoor room. Start by considering your lifestyle and how you anticipate the room will be used. Lounges and deep seaters are perfect for those who like to relax whereas dining settings are best for those who love long family meals. Furniture selection can even facilitate conversation and increase social interaction.
Choose pieces that encourage togetherness. Items that are multi-functional, flexible and can be easily moved around to create an alternative setting are popular with families. An outdoor family room with seating facing each other will create an environment where conversation and interactivity will thrive.