INTRODUCTION
It is by no means an easy task decorating a teenage girls as they tend to be very stylish, therefore one needs to be as practical yet cozy as possible. Teenage girls or girls in Nigeria tend to love cool colours such as white, blue, pink or beige naturally, however if the designer is a lover of strong colours, then one can combine vintage details with colourful details to give an absolutely mind blowing result.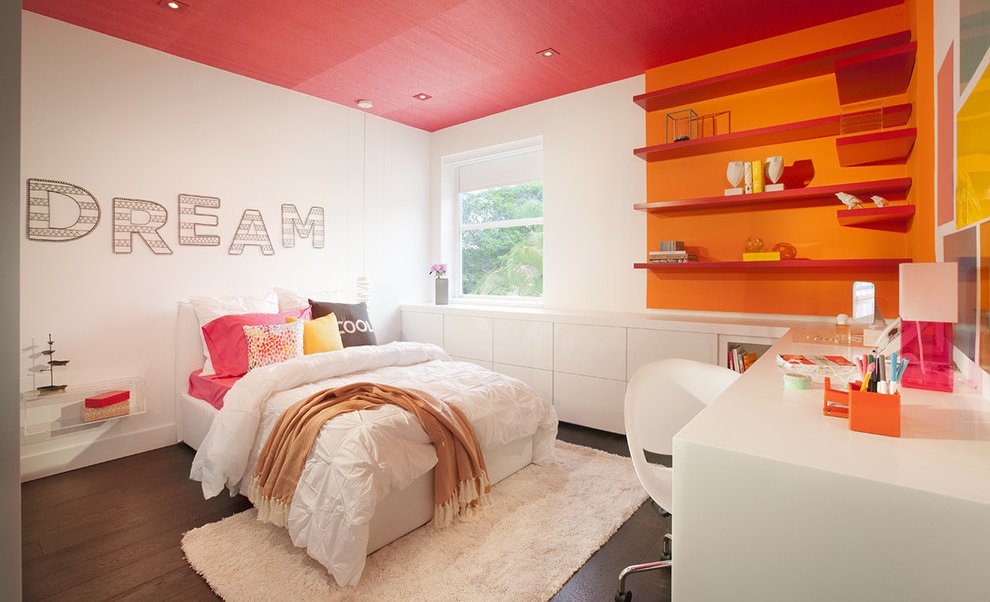 SAMPLE DESIGN
Firstly, the wall is very important in any building or room and the wall designs go on to dictate how the other parts will be done. A cool colour like light blue should be used to paint the wall with some infusion of other colours like white or pink. Teenage girls love designs and art works generally, efforts should be made to introduce an art work to the wall but in the absence of any, the paints can be worked on to produce an amazing effect. The windows should be covered by preferably a white window blind neatly designed. Then to the ceilings, white colour is used on high quality ceilings or originally white ceilings should be used. Special attention should also be paid to the lighting of the room as girls are mostly in love with bright colours, white fluorescent energy saving lights should be used so as to bring out the beauty of the room. Special posters can also be used on request from the client.
As for the floor, it should be sealed with high grade tile or quality marble and it must have a very good grip as most girls might be careless, this is necessary to prevent any form of accidents. Ash colour may be selected for the tile with rug of a touch of blue and pickets of white laid on it.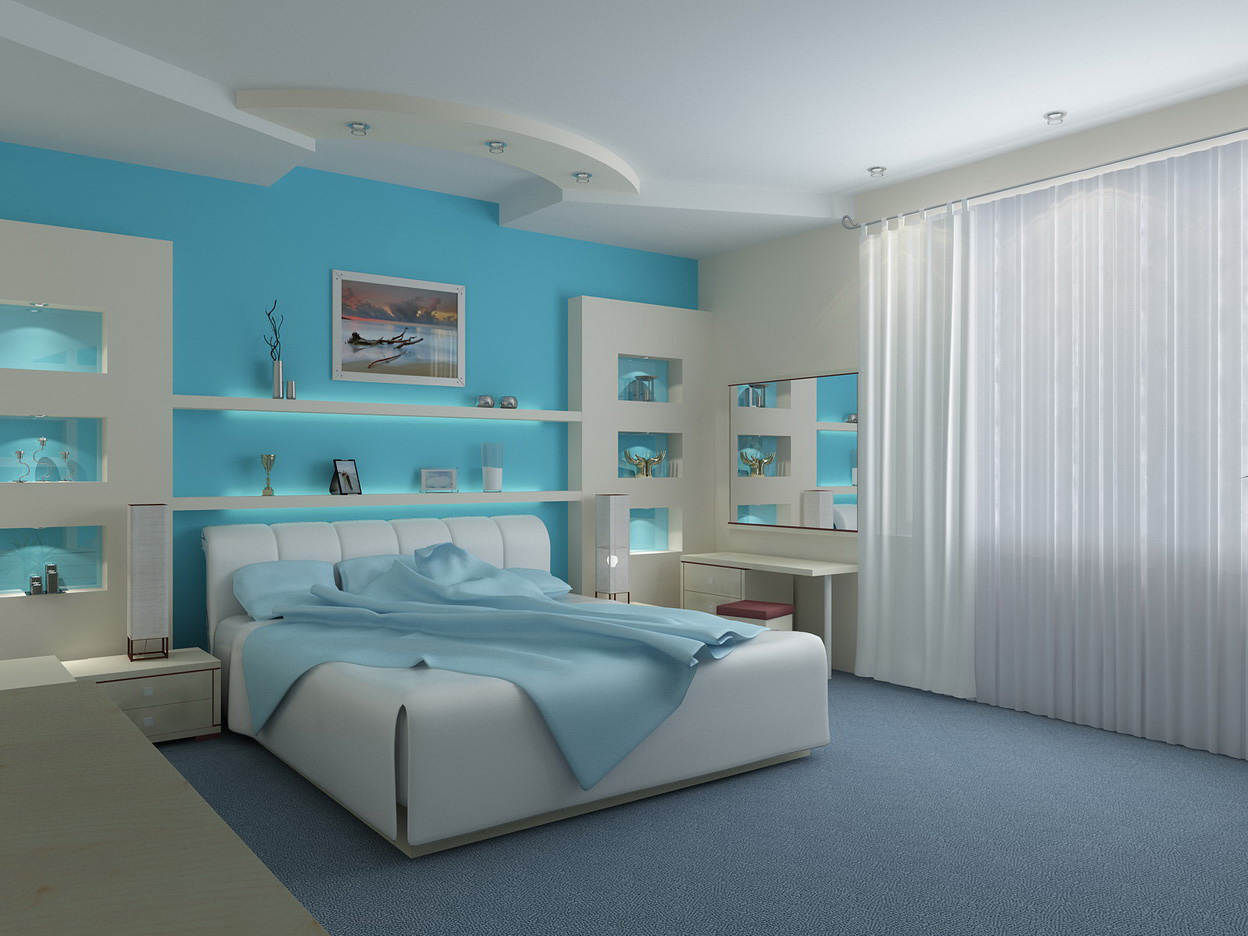 The furniture in the room should mainly be of brown colour. Starting from the bed, it should be neatly laid with bed sheets of blue and white matching the general colour used on the room. Also enough space must be provided in the room for keeping lots of things, for example, there must be a cabinet next to the bed where commonly used things like cosmetics should be kept with a moderately large mirror placed on the cabinet for easy make up at any time. Shelves should also be constructed to cater for all their belonging as they tend to sky rocket with time.
It must be said that the quest to satisfy a teenage girl as regards interior design is a herculean task, however it is not impossible. With the right materials, constant communication and also valuable contribution from the client will help the designer in hitting the target.