Whether they're filthy or sparkling clean, where there's a will, there's a way. We'll give you a couple of interesting ideas on how to reinvent your teenager's room. If you are a teenager on the other hand, we're sure that you've done a lot of reinventing on your own, but we'll try to help out anyway. Just a few simple ideas might make your life a whole lot easier and your room far nicer.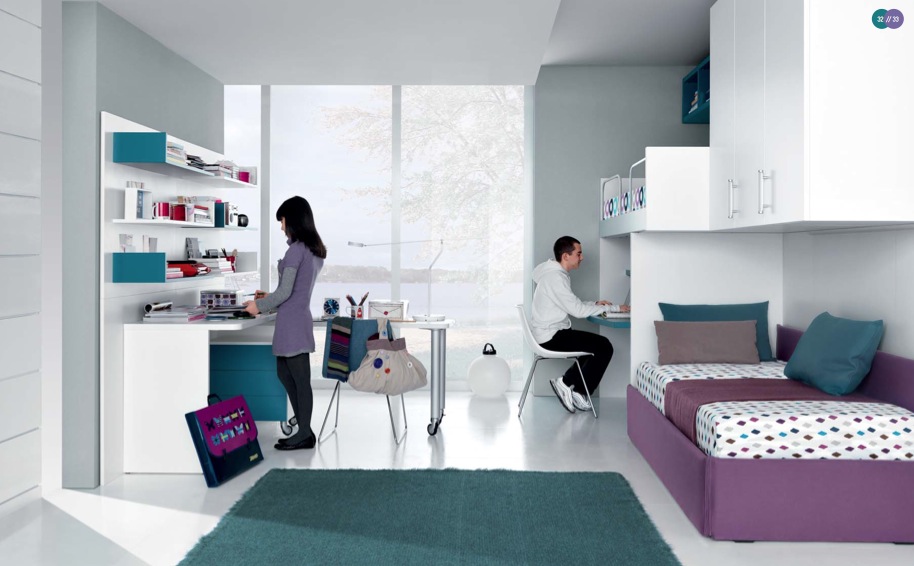 Pinboards to the Rescue
If there isn't one in your teenager's room already, you seriously need to go out and get one. Very important things such as the school calendar, notes, and ever-changing pictures can at least be semi-organized. I mean, look at Facebook, that's just one giant pinboard. Make certain that you get a set of pushpins, and they should all go in a separate box that needs to be easily accessible. A magnetic board is another alternative, but you'll need magnets, obviously.
Storage
We can't stress the importance of such basic items as storage baskets and bins enough. They come in all shapes and sizes and can make your teenager's room much tidier for at least a day. And don't forget the all-important hamper or you'll have your teenager's socks burning up on top of the lamp.
Study Accessories
Assuming your teenager actually studies, some paper accessories, bookends, a lapdesk, and of course a trash bin can make a nice addition. There are online stores available out there which offer really interesting designs and can cater to every need.
You or your friends may have a myriad of other ideas, and don't actually do any of the shopping without your teenager's approval as you may have to throw out whatever it is that you bought. We nevertheless wish you the best of luck in making your teenager's room look as good as ever.