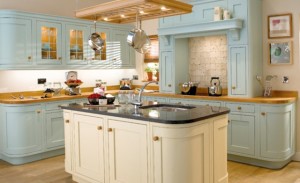 It can be quite overwhelming having to travel between stores and showrooms just to check out new kitchen cabinets. Perhaps you are just married or are looking to give an old space a new twist. Kitchen cabinets can make all the difference, giving your cook-space ambiance, elegance, and flair. How do you know your choice is right, though? Not all kitchen cabinets that look good under overhead lights carry that expression over to the home.
Cabinets are generally made keeping three segments in mind: shelves for the inside, the box framing it, and drawers accompanying the set.
Sizes and packaging vary based on manufacturer. Some make 'ready-made' or standard sizes. They often come in easy to open boxes. However, being 'non-unique', they do not always appeal to young homemakers. Besides, there is the off-chance that even the most standard cabinets for kitchens can look out-of-place based on a person's interior design and decor.
Another type is 'ready to assemble'. Unlike the earlier one we described, this one will need some elbow grease. They are not ready to install; there is a difference.
Finally, you have custom or semi-custom cabinets. These are slightly expensive (sometimes very costly) but you get the look you want, the way you want it. We call this 'value for money'.
As long as you have two facts down – your budget and the dimensions in your kitchen where you want the cabinets to go – you are ready to shop. Bear in mind that you need to get these two facts prepared ahead of time; technicians coming over will delay things, even add to the total expense.
1. Boxes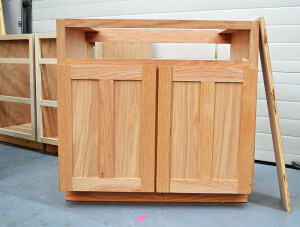 These are the very framework of kitchen cabinets, excluding the door and the shelves inside. MDF or medium-density fiberboard (less costly beside plywood), plywood (a little costly), and particle board (comparatively cheap; susceptible to more moisture and stress) are the three main types of wood used.
Speaking of which, always go for wooden cabinets because they are easier to clean and maintain in addition to looking impressive. Cheap plastic-based ones look good for all of a few months and then start to show not just their true colors but also all sorts of weird warped hues.
If yours comes ready to assemble, you will need to screw the box into the wall as needed. Other options include nailing or gluing.
With boxes, veneers and thicknesses will vary, so see if you are all right with those designs. Your questions to the sales executive should include how the wood responds to water over time, in humid conditions, and stability.
2. Drawers
It only makes sense that if the box comes in a certain material, the shelves and drawers reflect the same. If assembling, you can pin or glue the ends as needed; this is faster and cheaper than other methods.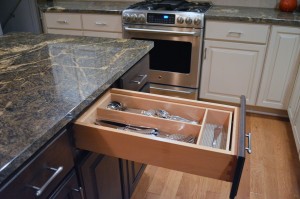 If you like dovetail constructions, your drawers and shelves can follow that template. However, it will cost you extra to get that done. On the other hand, you get a look where the small end pieces mesh into one another, providing an especially firm link.
The tops, insides, and finish are important for drawers. Quality checks are in order; this is a visual task left to you to perform. Ask after how you can make it better, from look to feel and stability too. How drawers extend is important including how they look when they are in that state.
3. Shelves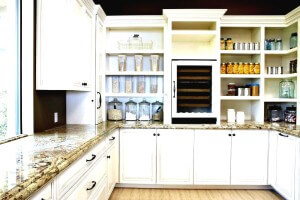 A point or two from earlier also apply to shelves. These are the most customizable because you can have shelves with pegs on the sides; inserted into holes there. These let you play with inner space allocations and overall look, especially if you can see right through the cabinets.
Unless your shelves are made of glass or if the cabinet itself has glass front panels, the wood material will remain the same as the rest of the set.
Finally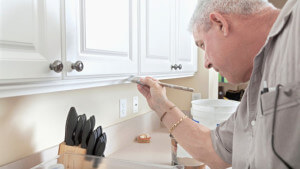 Choose based on beauty and aesthetic appeal but rely just as strongly on practical value. Check minute 'material' details to see if it contains urea-added formaldehyde, this is a baddie, and there are regulations against this sort of thing. Manufacturers of fine kitchen cabinets stamp NAUF (no added urea formaldehyde) on their products.
If you have found the perfect cabinet set for your kitchen, checked to see if all is well and are happy with the results, do not feel shy; send us photos that will inspire other cabinet seekers out there to make the right decision.